Crypto and Bank Payments Done Right.
Accept 120+ cryptocurrencies and bank transfers with a one-click checkout experience designed for ecommerce websites, SaaS platforms, invoiced, and in store businesses.
Request Meeting
Get Started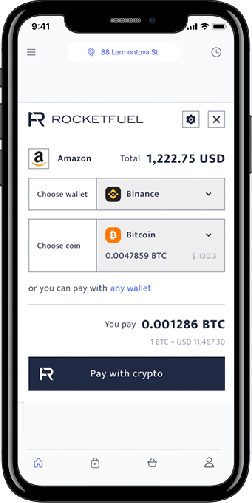 Trusted by companies like
Why Use RocketFuel
Enable crypto payments acceptance with over 120+ crypto through several popular wallets and exchanges, as well as bank transfers with our user friendly and seamless payments interface.
Check out our demos below!
Shopper Demo
Merchant Demo
Partner Demo

Low Transaction Fees
The lowest in the industry! Save on Fees!

Easy Refunds
Approve shopper refund requests through our advanced merchant dashboard at no additional fees

No Crypto Volatility Risk
Crypto volatility never affects settlements; always get $100 for your $100 product

No Chargebacks and Declines
Eliminate chargebacks. Enjoy frictionless sales and no fraud or ID theft.

User-Friendly Payment Interface
1-Click checkout with no redirects

API's, SDK's, and Plugins for Easy Integration
Merchants and partners alike can easily implement RocketFuel into a shopping cart, website, or software application

Support for Crypto and Bank Transfers
We Support 120+ crypto though several popular wallets and exchange, as well as bank transfers

Feature-Rich Merchant Dashboard
Manage your funds, send invoices and track customer payments; all in one easy interface!
1-Click Crypto and ACH Payments
Simply the easiest way to shop with crypto & bank transfers
No Downloads Needed
1-Click to securely connect your crypto exchange for crypto payments and bank transfers, at all supported locations and sites
Global Payments Acceptance
Shop anywhere at our supported stores, at anytime, with no restrictions
Spend Crypto Instantly
Eliminate the need to sell your crypto and the wait to access your funds
Data Protection & Transaction Privacy
Shop confidently knowing your identity and data is protected.
Multi-Device Compatibility
Any smart device, laptop, or computer with internet connectivity!
About The Company
RocketFuel is global payments processing company offering highly efficient one-click check-out solutions using Bitcoin, other cryptocurrencies and bank transfers to merchants and their customers.

RocketFuel's solution focuses on enhanced customer privacy protection eliminating the risk of data breach while improving speed, security and ease of use. Users are able to enjoy seamless check-out using their favorite cryptocurrencies or direct bank transfers and forget the clunky cart paradigm of the past. Merchants are able to implement new impulse buying schemes and generate new sales channels unavailable in current eCommerce solutions.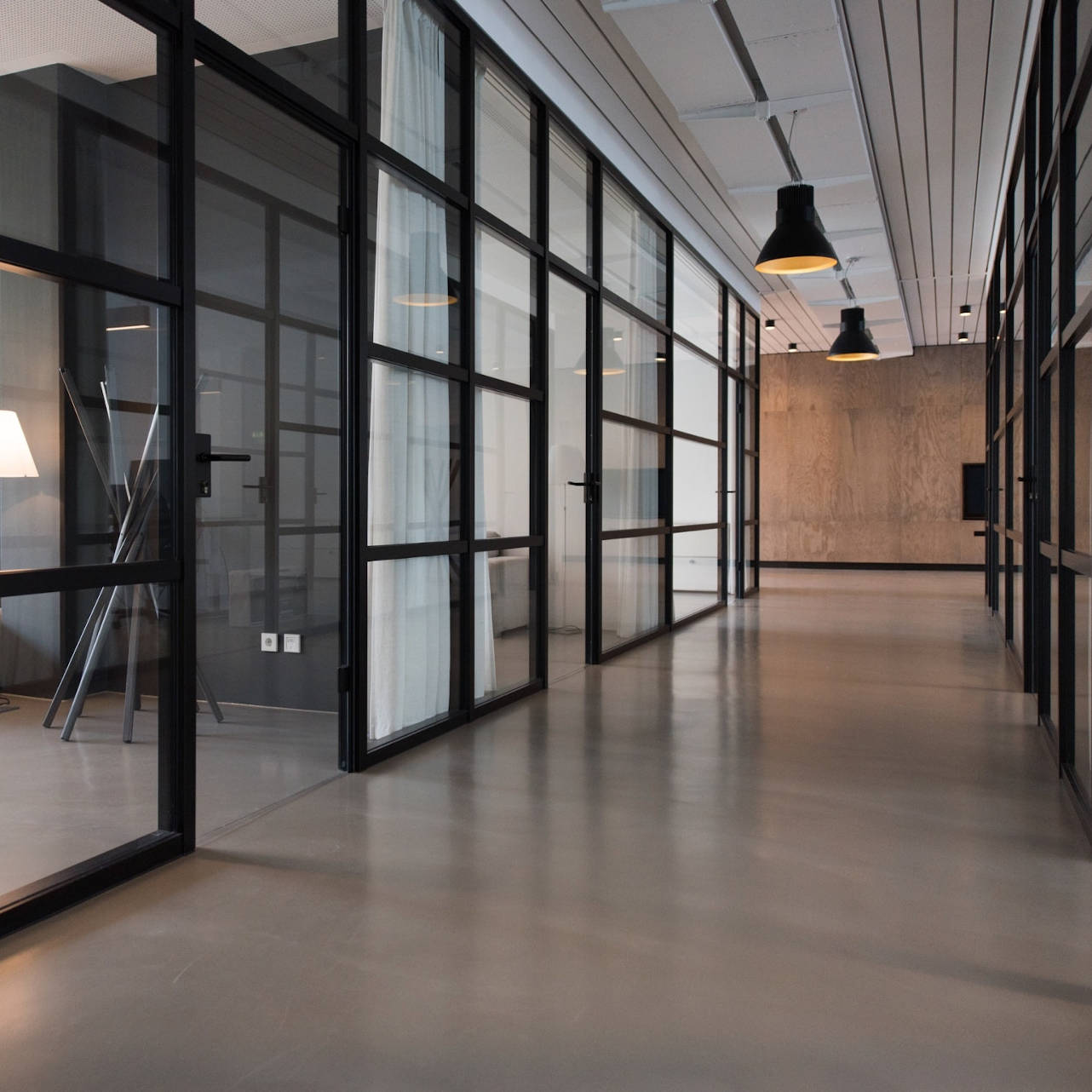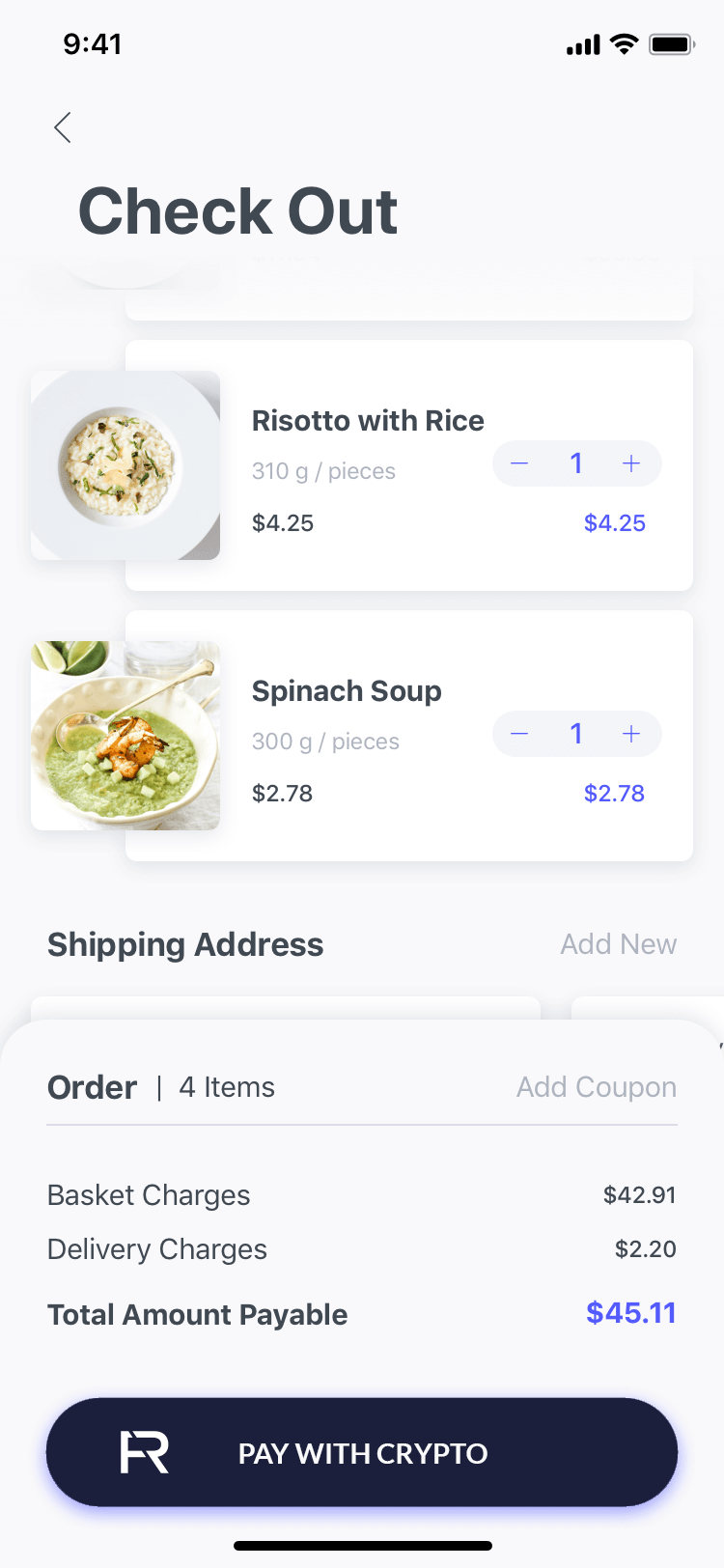 Easiest way to pay with Crypto & Bank Transfers !
Merchants Enjoy
Lower Fees
1-Click checkout process with ZERO redirects
Access to shoppers worldwide with no region/network censorship, and
Higher Customer satisfaction
Shoppers enjoy
Easiest 1-click checkout
Never having to share personal information
Not having to create accounts on every online store, and
Ease of use