Payment checkout. Reinvented.
Accept cryptocurrency and bank transfers on your ecommerce site with a one-click payment experience like you have never seen before.
Daily USD transfers to your bank
Risk-free from crypto volatility
Hundreds of integration options
RocketFuel offers shoppers a secure and private credit card alternative for payments on your website.
Trusted by companies like
RocketFuel puts merchants in the driver's seat with complete control over how payments are processed. With an easy one-click interface that supports payments through bank transfers and 40+ cryptocurrencies, you can expand globally while lowering costs. It's an innovative and effortless experience for both merchants and shoppers.

Lower Fees & Improved Cash Flow
Say yes to 1% transactions fees and quick payment deposits. No expensive intermediaries or delays in deposits, ever.

Zero Chargebacks, No More Declines
Eliminate chargebacks and enjoy frictionless sales without worrying about fraud, ID theft, region restrictions or card declines.

Secure One-Click Checkout
Shoppers stay on your site, no redirects, no shopping cart abandonment. Less hassle means higher conversion rates.
Get Started With RocketFuel
Get the perfect solution for your online store and your shoppers in 3 simple steps
1. Sign Up
Create your Merchant account with RocketFuel.
2. Connect Your Store
Use our plugin or code provided in the Merchant Dashboard.
3. Start Accepting Payments
Yup, it's that simple.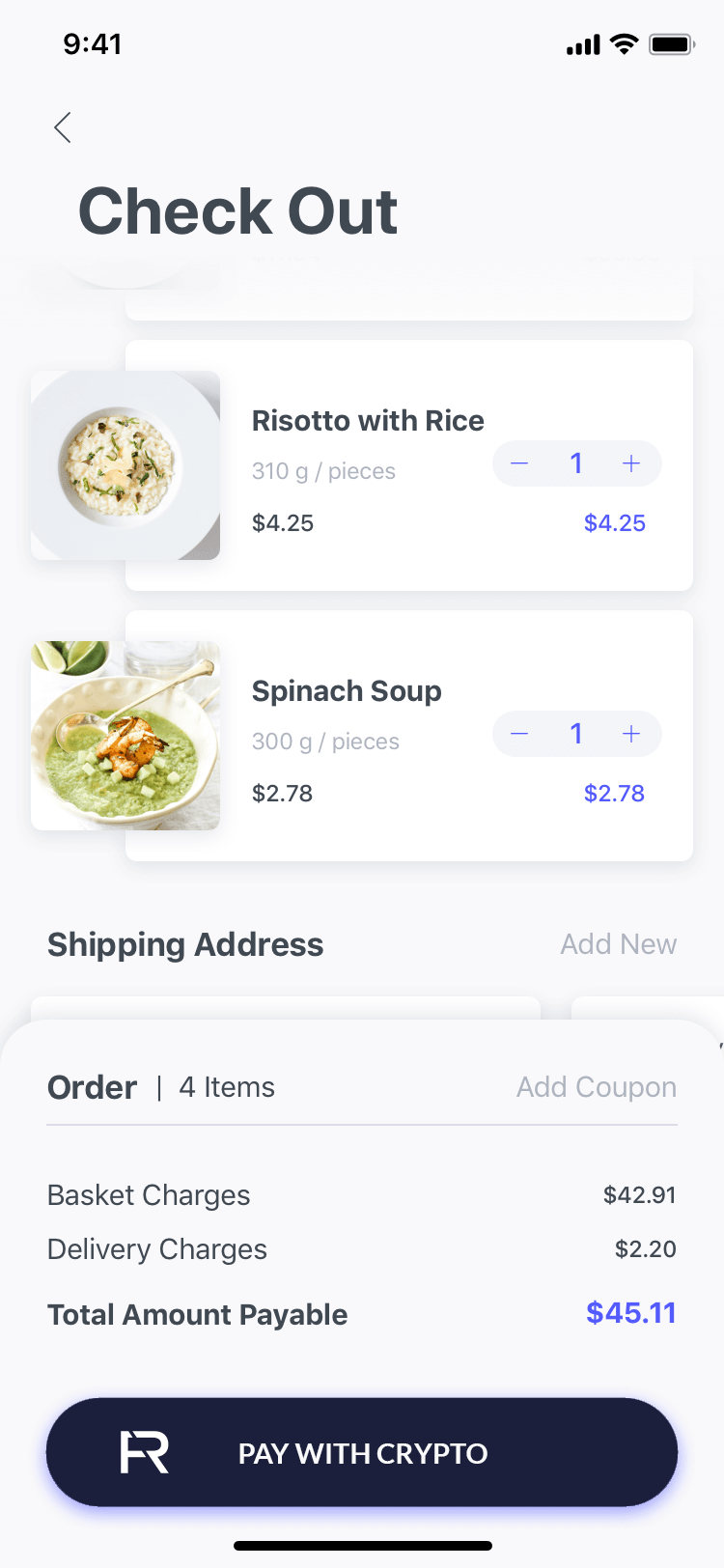 Easiest way to pay with Crypto & Bank Transfers!
Merchants Enjoy
Lower fees
1-Click checkout process with ZERO redirects
Access to shoppers worldwide with no region or network censorship
Price Settlement Guarantee as protection against crypto volatility
Higher customer satisfaction
Shoppers Enjoy
Easy checkout
Ability to pay with 40+ cryptocurrencies
Never having to share personal information
Not having to create accounts for every online store
Global shopping opportunities