Zero Fees Merchant Account.
Register before 12/26/21
Accept cryptocurrency and bank transfers on your ecommerce site with a one-click payment experience like you have never seen before.
I'm ready for zero fees!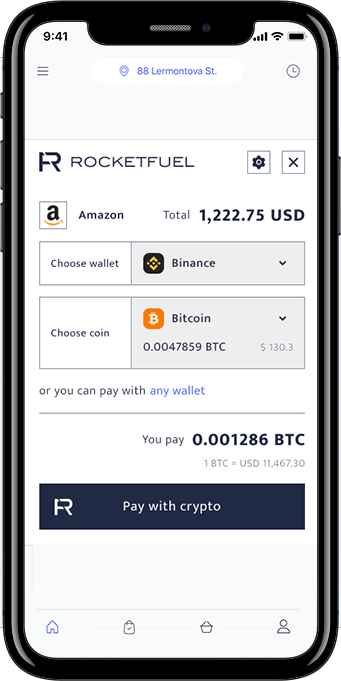 Why Use RocketFuel
Because we offer the best crypto payment solution in the market
Shopper Demo
Merchant Demo
Partner Demo
Accepting Crypto Payments with Zero Fees
How can RocketFuel do "zero fees" payment processing?
Today, the payment industry makes money from multiple revenue streams: Merchant transaction fees (3-8%), Credit (15-20%), Exchange rates, Loyalty programs, "Buy now pay later", Marketing data, various kickbacks, and more. Similarily, Rocketfuel also makes money from some of these revenue streams. However, because our solution is based on modern technologies like blockchain and crypto currencies, we get the benefits of increased security, no fraud, no chargebacks, no declines, and overall improved efficiency. Consequently, our costs are lower and we have chosen to reduce one of these revenue streams to zero.
For our partners who sign up merchants with us, we're 100% transparent: Through our partner management dashboard, partners have full visibility into all revenue generated from their merchants incl their share (commission).
FAQS
Are there any other fees associated with using RocketFuel Payment Solutions?
How do I create an account with RocketFuel?
Which currencies are supported by RocketFuel?
What are the key differences between RocketFuel and its competitors?
Disclaimer
*Zero fees include no transaction and processing fees. However, merchants are responsible for all third party fees involved with banks and crypto exchanges as well as a one-time underwriting fee required for account creation with RocketFuel. This is a promotional offer and is only valid for applications received and approved before 12/26/21.