RocketFuel shoppers have the option to pay merchants with 50+ cryptocurrencies like Bitcoin, Ethereum, Dogecoin, Ripple etc. and can pay using their crypto exchange accounts or a crypto wallet. With an easy 1-click checkout experience, shoppers can pay for their items from within the merchant website and do not have to deal with redirects.
1-Click Checkout, Yay!
Simply the easiest way to shop with Crypto & Bank Transfers
Sign Up Once, Shop Anywhere
Eliminate multiple accounts, login details, passwords and usernames
Shop Worldwide
Buy from store in China, done!
Buy from store in Egypt, done!
No declines, no buying restrictions. Just smiles
No Money Stored
The App is not an eWallet and funds are not administratively held
Data Protection
Personal data protected. Zero exposure of spending authority
Compatibility
All smartphones supported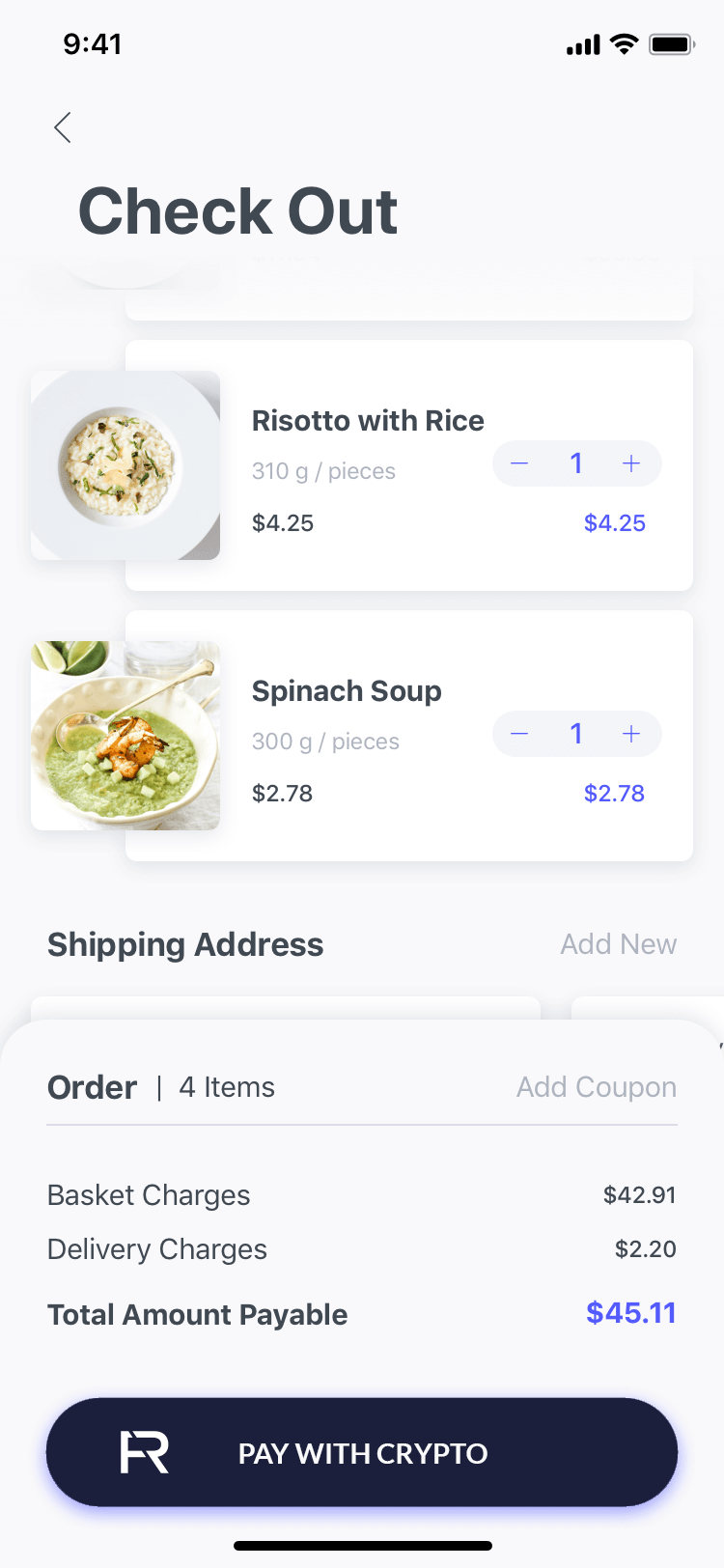 Easiest way to pay with Crypto & Bank Transfers !
1-Click Checkout
No redirects...ever!
No forms to fill...ever!
Purchase globally, no censorship or region restrictions...ever!