Crypto Invoicing
No Website, No Problem!
Our dashboard and API features Invoicing with Crypto and Bank/ACH Payments Acceptance.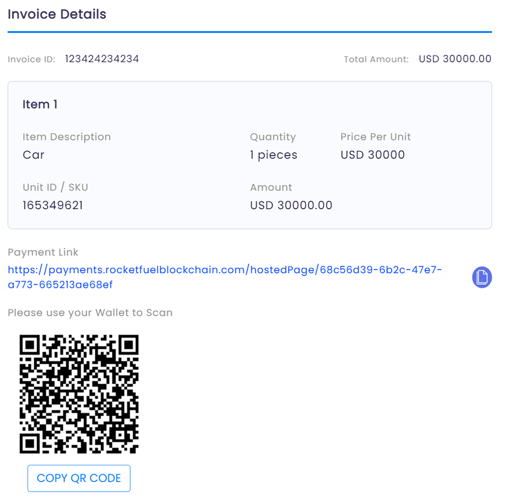 Rocketfuel's platform generates desktop and mobile friendly invoices that can be sent directly to your customers via email, or generate a link to send with an existing email through your existing invoicing product that simply populates our hosted checkout.
Customers can Pay via Bank/ACH or Crypto via Wallet or Crypto Exchange

Invoices can also Generate QR codes that customers can scan to complete the transaction from their existing Crypto Wallets

Crypto Transactions are settled immediately in Fiat to avoid volatility (Crypto Payouts available on demand), get paid in 2 to 3 business days

ACH Transactions are settled immediately and funds typically clear within 3 business days